Ocean City defeats Junior Lone Star 3-1 with goals from Fredlin Mompremier, Tyler Collishaw, and Akeil Barrett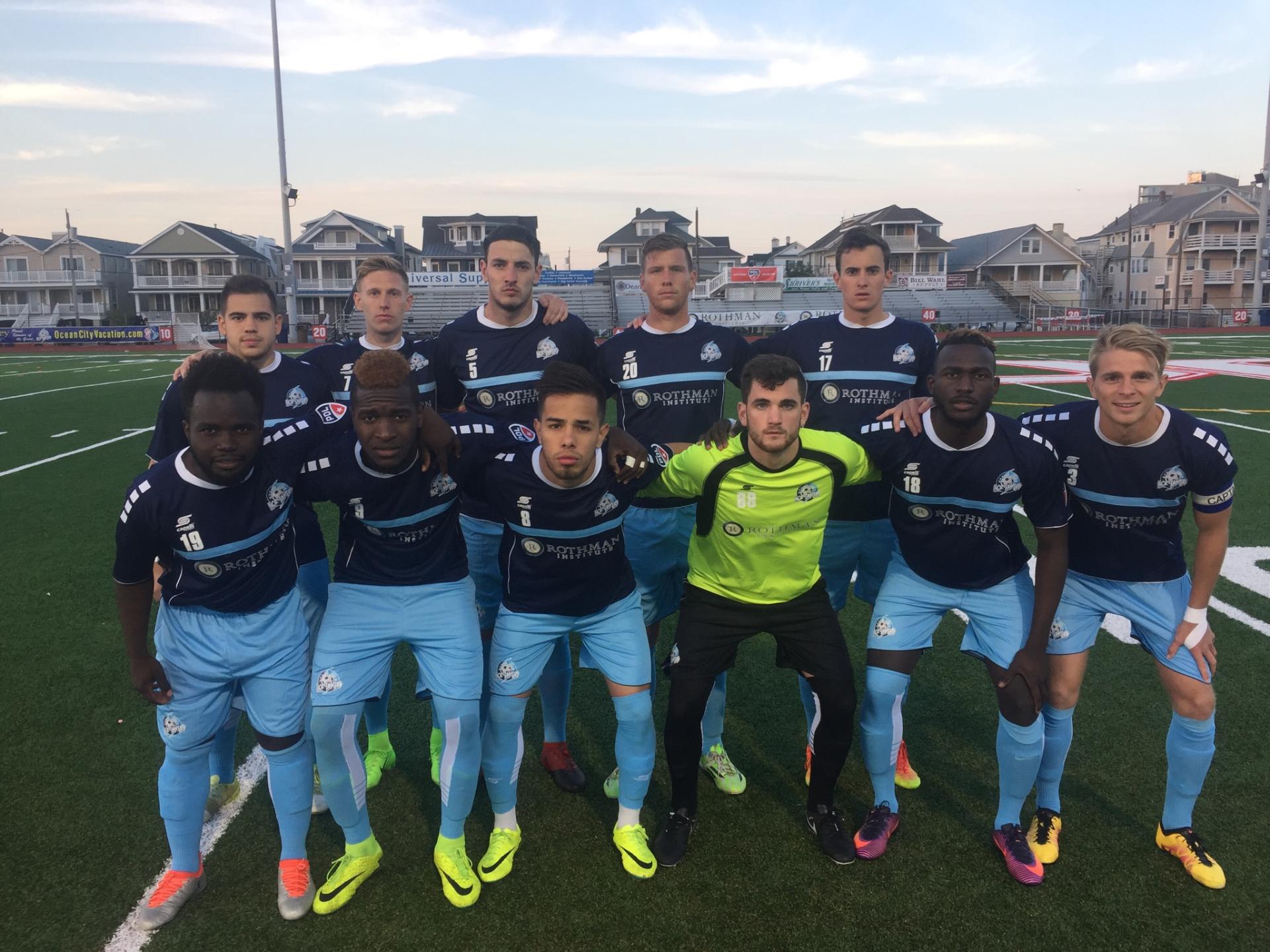 The Lamar Hunt US Open Cup made its way back to Ocean City Wednesday night as the Ocean City Nor'easters faced off against Junior Lone Star FC. The annual competition open to amateur and professional teams throughout the United States, brought a thrill and excitement to Carey Stadium as the Nor'easters saw their first action of the year.
In what would be a hard-fought game for both sides, the Nor'easters would ultimately come away with a 3-1 win on the strength of goals from Fredlin Mompremier, Tyler Collishaw, and Akeil Barrett. With the victory, the Nor'easters advance to the second round where they will host a professional team: the Harrisburg City Islanders of the United Soccer League. The City Islanders will visit The Beach House on Wednesday, May 17 in a rematch from the 2007 US Open Cup. Kickoff is scheduled for 7:30 p.m.

The Nor'easters started off hot just four minutes into the match. Fredlin Mompremier started the scoring for Ocean City off a beautiful cross by Ignaco Tellecha. Mompremier directed his header just past the outstretched arm of Lone Star keeper Prince Monyan.

Fifteen minutes later, Ismael Numansana would connect with Tyler Collishaw to extend the lead further making the score line 2-0 in the 19th minute. The Nor'easters would carry this lead into the halftime break. Junior Lone Star would make changes however, altering their formation to accommodate two strikers as they looked to regain ground in the match.

The first part of the second half was in large part dominated by the visitors from Philadelphia. With the dual striker threat, a change made at the half having an instant impact. After sustained offensive pressure, Junior Lone Star would see their efforts come to fruition as a 62nd minute goal would put the visitors within one.

The Nor'easters needed an answer to the momentum-changing goal after seeing more of their own end in the second half. This was created by second half sub, Akeil Barrett who received a pass from Collishaw to give the Nor'easters a two-goal cushion.

With this win, the Nor'easters begin their march through the 104th edition of the US Open Cup. It also is the 10th Open Cup win in club history, the 9th as a PDL team. Only two amateur teams, both from the Premier Development League (Michigan Bucks with 14 and Des Moines Menace with 12), have more tournament wins in the Modern Era (1995-present). The victory improves Ocean City's all-time record in the tournament against fellow amateur teams to 5-1-0.

When they host the City Islanders on May 17, they will have an opportunity to upset a sixth professional team in club history, which is the third most among amateur teams in the Modern Era.